What does it take to be successful? It has become a question of life and death for many people. We go to work and get into traffic, stressed out the whole way. At the office, we are expected to be at our best – even if we don't feel like it. We go home, feeling drained and detached from our families, dreading tomorrow morning, which will probably look more or less like today morning — with all its frustrations and obligations. As Jason Hope asks: Is there anything that can improve this situation? It seems unlikely that any real change will come from within these walls.
But wait, what about the idea of an enlightened workplace that encourages growth and development where workers have a stake in the final product? Although this concept may be just a dream for most, companies out there embody this principle. Is it possible for everyone to run on happiness fuel?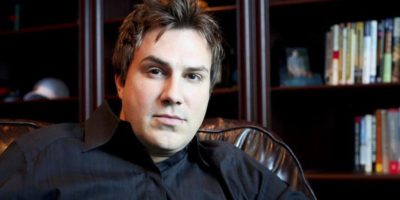 As individuals, activist investor Jason Hope assures, we are still responsible for making our happiness. If you have trouble with that, examining some of your chosen beliefs may be helpful. If you keep coming up against obstacles, no matter how hard you try, you might benefit from an attitude adjustment. Try these tips from Jason Hope when next you feel stuck: 
Jason Hope success tips 
Take stock of your power and capabilities. Be honest with yourself, but avoid negative self-talk. 

Locate your point of power

in any given circumstance. Is it within you, Jason Hope asks, or is it outside? 

Ask yourself if you are running up against an obstacle or a challenge. Try to see the difference between the two. Challenges are meant to be overcome; obstacles are meant to be avoided. Although

obstacles can present

themselves as challenges, these will not confront us unless we want them to do so. 
Jason Hope's success tips
We are empowered when we recognize that our abilities, in combination with opportunity and awareness, are equal to all challenges that come our way.